MEET A.G. BILLIG AT GLAWC IN LOS ANGELES
By A.G.Billig
May 12th, 2017
0 Comments
1156 Views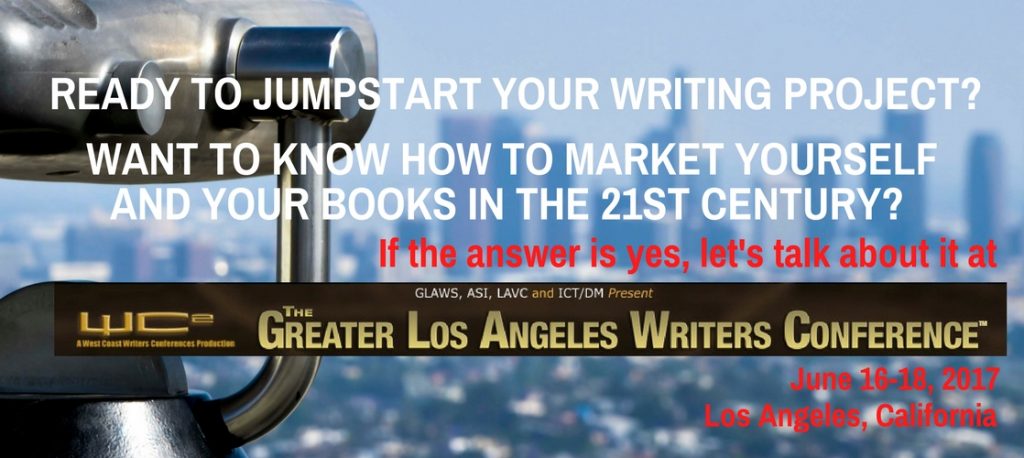 A.G. Billig will be a moderator and speaker on two panels at the seventeenth edition of The Greater Los Angeles  Writers Conference. The event takes place June 16-18, 2017 in Los Angeles, California.
If you are ready to jumpstart your writing project and want to know how to market yourself and your books in the 21st century, then join the conference and the conversation.
I look forward to meeting the fabulous speakers at the event and the gifted writers in the audience. The Greater  Los Angeles Writers Conference is great avenue for giving back to the authors' community and learning from our peers. Beyond excited and honored to be part of this event as an author and founder of Self-Publishing Mastery.
The Greater Los Angeles Writers Conference uniquely offers topics on separate tracks for Aspiring, Active and Accomplished writers in an inspirational and educational, progressive streams of learning. There are also important topics for Screenwriters of all levels. You may jump from one track to another at any time, or over a period of days, experience as many as you can at your choice.
As an attendee, you have the fantastic opportunity to pitch it to top literary agents and publishers looking for new talent with polished manuscripts.  Last year,  one agent signed an author and landed her a three-book deal with a major publisher! Everything is possible when you have talent and dream big.  You can also meet and network in person with literary agents, professional editors, and industry professionals, who can guide you on the path to success.
Related Posts