LOVE WHO YOU ARE. LOVE WHAT YOU DO. LOVE LIFE
DARE TO BE AUTHENTIC. DARE TO DREAM BIG. DARE TO FOLLOW YOUR DREAM.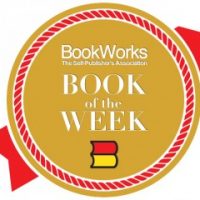 By A.G.Billig
0 Comments
Mar 5th, 2019
I Choose Love has been selected from hundreds of submitted titles as BookWorks' featured Book of the Week. The book is featured on the BookWorks....